The strategically important Egyptian city of Pelisium was located on the eastern Nile in Lower Egypt, about 30 kilometers from modern Port Said. Nowadays, this area is known as the archaeological site of Tell el-Farama.
Pelusium was located on the eastern border of Egypt, therefore it acted as a point from which expeditions to Asia were sent, and at the same time served as a gateway for foreign invaders.
Therefore, numerous references to Pelusium are connected with military actions, for example, with the campaign of the Assyrian king Sennacherib around 701–700 BC, or with the siege by the Persian king Cambyses in 525 BC.
In addition, this city was an important trading and fishing center, as well as a customs point. During the Greco-Roman period, Pelusium became one of the most visited Egyptian ports, second only to Alexandria in this indicator.
Although the first exploration of this city took place as early as 1909-1910, when French archaeologists compiled the first map of its territory, systematic work there began after Israel returned the Sinai Peninsula to Egypt in 1982, occupied during the Six-Day War.
During this time, scientists managed to find, in particular, a Roman bath with a mosaic floor dating back to the 3rd century, an amphitheater, and the remains of a Byzantine church.
What do we know about the newly discovered Temple of Zeus in Egypt?
The Ministry of Tourism and Antiquities of Egypt reported that an archaeological mission discovered the ruins of the temple of the ancient Greek god Zeus during the excavation of the monument to Tell el-Farama.
Mustafa Waziri, secretary-general of the Supreme Council of Antiquities of Egypt, said that scientists were able to find this structure thanks to the remains of a huge gate.
They were two large columns of granite, which collapsed as a result of a strong earthquake that occurred in antiquity. In addition, archaeologists discovered large granite blocks, which, apparently, were stairs leading to the temple.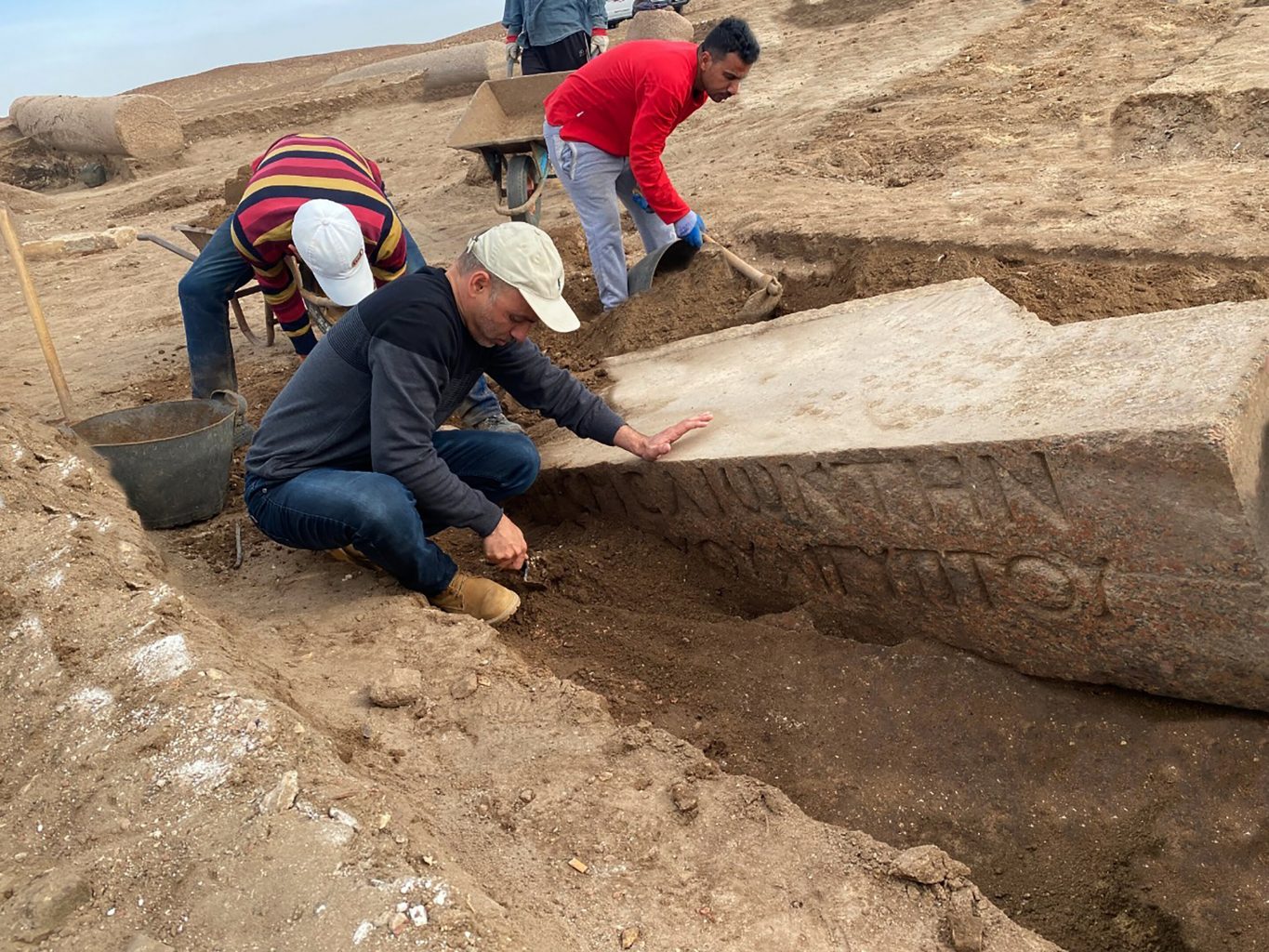 Archaeologists noted that the first studies of this territory were carried out at the beginning of the 20th century by the French Egyptologist Jean Cledat, who found evidence of the existence of the temple of Zeus-Kasios (Mount Kasios is a place in Syria where Zeus was once worshipped), which was ancient Greek inscriptions.
However, the building itself could not be excavated at that time. It is reported that inscriptions found in the area show that the Roman Emperor Hadrian, who reigned from 117–138 AD, repaired the discovered temple.
In the near future, the researchers plan to study the found remains and use photogrammetry to determine the architectural design of the temple.