Before this discovery, there was a 4,000-year-old gap in archaeological evidence of human activity in the area.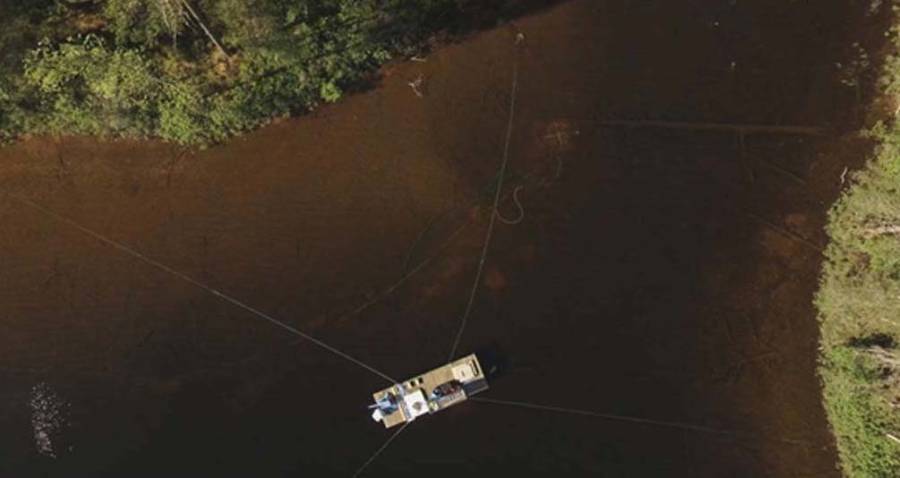 A newly discovered ancient settlement submerged in a Finnish lake is giving fresh clues about life for humans in the Stone Age.
At the bottom of Lake Kuolimo in Kammarlahti, a town in southeast Finland, archaeologists uncovered the remains of a settlement believed to be about 8,000 to 9,000 years old, according to a release from
EurekAlert
.
This discovery is the first of its kind in Finland and it has provided archaeologists with a much clearer picture of human life in the area during the Mesolithic and Early Neolithic periods of the Stone Age. Previously there was a massive 4,000-year-old gap in information about human activity, according to
IBTimes
.
Archaeologists from Finland, Sweden, and Denmark all teamed up to study the lakebed through underwater excavations and sediment analysis, in hopes of finding answers about day-to-day lives of the people who lived in the area thousands of years ago. They ended up discovering a Finnish archaeological gold mine.
The team discovered an underwater hearth as well as implements used to shape stone tools."In one of the test pits, we found a distinct layer of burned soil, charcoal and burned rocks," Satu Koivisto, a postdoctoral researcher and the project's head, said in the report on EurekAlert. "Quartz flakes were also found in the surrounding test pits and these remains show that quartz artifacts had been made at the site during the Stone Age."
Koivisto told
YLE Uutiset
that they also found a stove structure about one meter below the lake's surface. The researchers said that it was possible for this settlement to exist in its unusual underwater spot because 8,000 to 9,000 years ago, the water levels of the lake were much lower.