This is the first evidence ever discovered that proves the lost city of Tenea truly existed beyond ancient myth and text.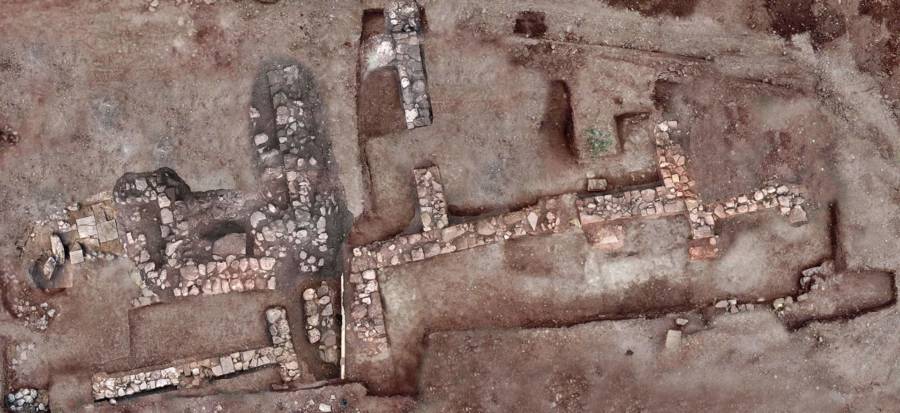 Archeologists have searched for the ancient Trojan city of Tenea since 1984. They believe they have just now
uncovered
it. Before this excavation, the only knowledge that historians and experts had about Tenea came from Greek myth and ancient texts.
"Tenea was built by the Trojans after the end of the Trojan War, according to the myth," Archaeologist Elena Korka, the director of the Office for Supervision of Antiquaries and Private Archaeological Collections in Greece's Ministry of Culture said.Korka and her team have been on the hunt for the fabled city for over 30 years now. There are mentions of the city in ancient Greek texts which indicate that a group of prisoners founded the city of Tenea after suffering a defeat in the Trojan War by the Greek hero Odysseus.
Now more than 3,000 years later, the first evidence that the city did in fact exist has been revealed.
The remnants of Tenea were found near a small village in southern Greece called Chiliomodi. The area yielded an organized residential space that stretches more than 670 meters, or 733 yards. The space included marble, stone, and clay floors that were found in good condition. Beams, small columns, storage spaces with jugs, and the tombs of two babies were also discovered at the site.All of this evidence, along with other earlier discoveries made near Chiliomodi, indicate to Korka that the ancient city of Tenea was a reality at one point in time — and had become particularly wealthy.
Back in 1984, Korka and her team uncovered a sarcophagus near Chiliomodi, and something told her that she needed to get back to see if there was anything else left to uncover.