Researchers have already retrieved part of the mammoth's pelt and are hoping to find bits of preserved brain in its skull.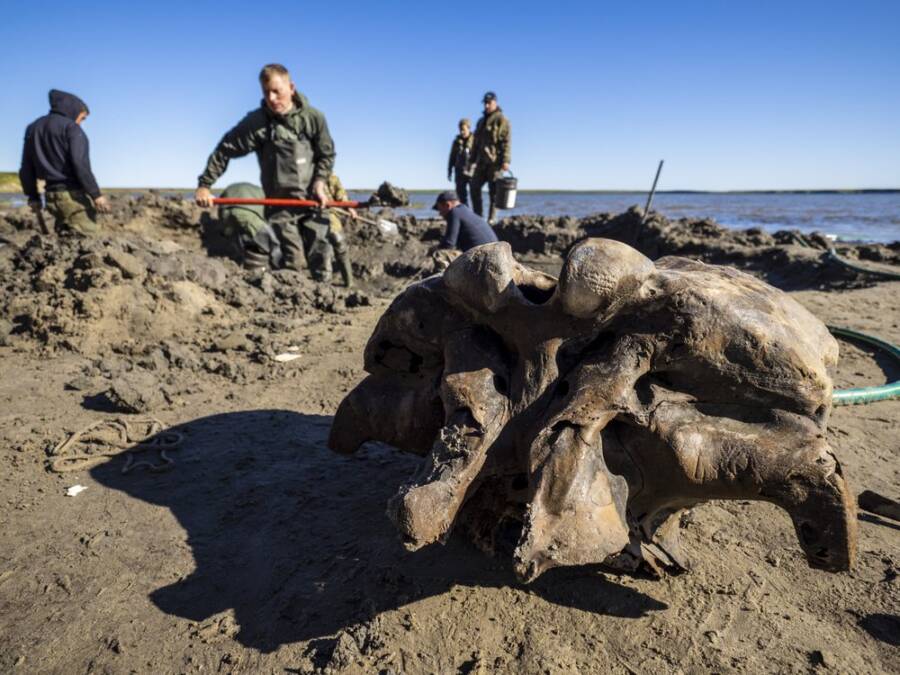 The Siberian landscape is known to be a rich resource for prehistoric fossils and just recently a group of reindeer shepherds made a stunning discovery: the well-preserved skeleton of a woolly mammoth.
The carcass was so intact, in fact, that it still had some of its pelt and ligaments attached to it. Researchers are hopeful that they may even find bits of its brain still in its skull.
According to the Associated Press, local reindeer herders stumbled upon the specimen in the shallow end of the Pechevalavato Lake located in the Yamalo-Nenets autonomous region on June 22, 2020.
The remains included a skull, several ribs, the lower jaw, and a foot fragment with sinews still intact.