Though the ancient species was not exclusively found in Ireland, more remains of these deer have been found in that country than anywhere else in the world.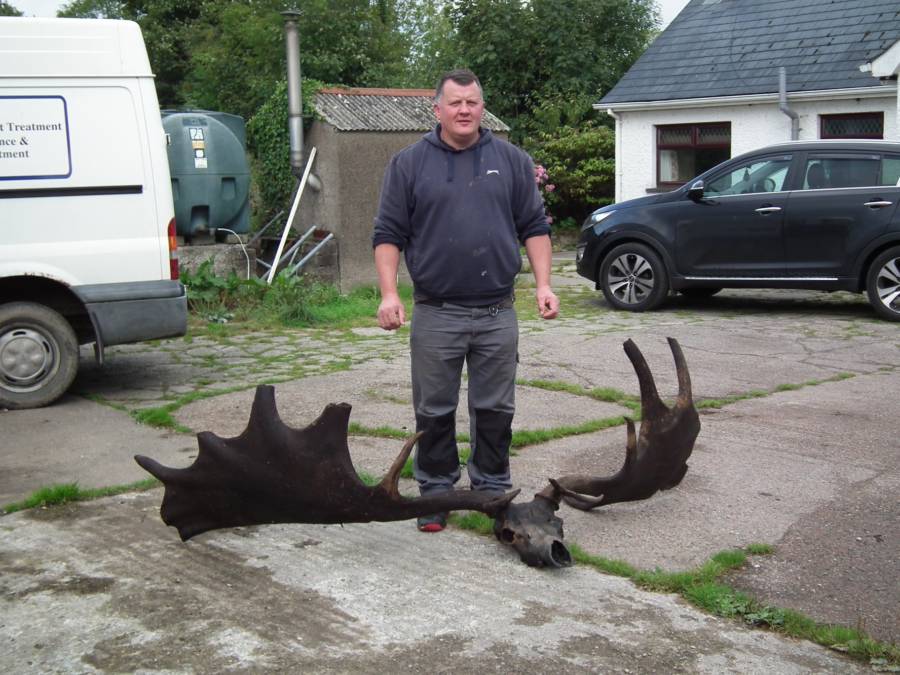 A fisherman and his assistant were out on the lakebed of Lough Neagh in Northern Ireland when they reeled in the farthest thing from their usual catch.
Raymond McElroy and his assistant, Charlie Coyle, were shocked when they hooked a massive pair of elk antlers with the skull almost fully intact. As it turns out, their catch was not only unexpected but historic, as the ancient skull dates back more than 10,500 years,
according to LiveScience
.The two men were fishing just about a half mile from shore, where the waters are no more than about 20 feet deep, when they discovered the elk skull.
"I thought it was the devil himself," Coyle told
The Irish Times
. "I was going to throw it back in. I didn't know what to do with it."